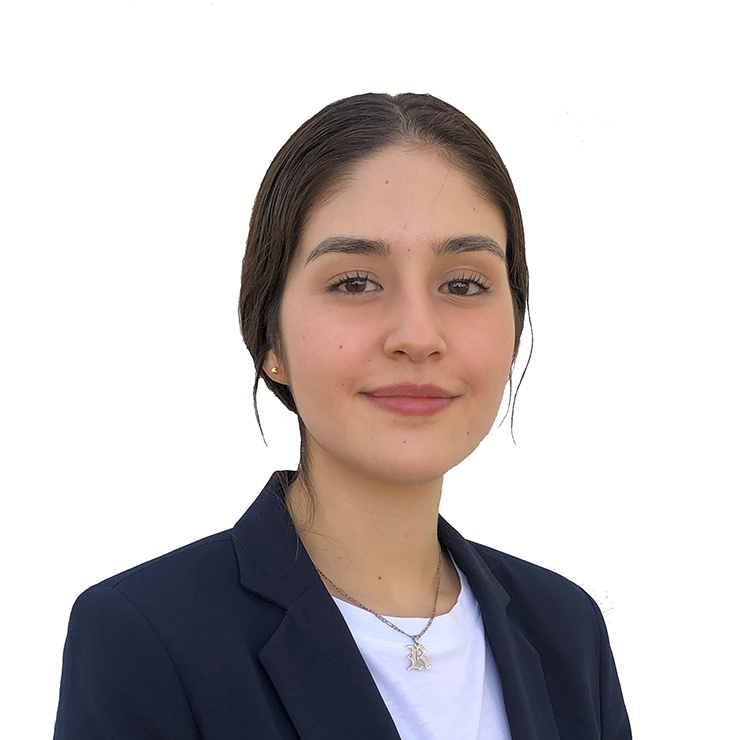 Dalia is a Trainee at Latam Bridge. She is currently in the process of getting her B.A. in International Business at Instituto Tecnológico y Estudios Superiores de Monterrey.
During her first year, she participated in the Regional Analysis Project, where she worked with Delta Conectores on the development of an in-depth market analysis for Central America targeting the penetration of new markets. In 2019 she was part of the Brewing Data Cup event, held by Grupo Modelo, where her team won first place with their discount's optimization solution. During the January-May 2020 semester she studied at the Claude Bernard University in Lyon, France, taking classes on Customer Relationship Management, Digital Marketing, and Purchasing and Quality.
Within the International Business Students' Association she has held the positions of treasurer and president. She also held the position of Social Media Coordinator for the NGO "We Stand for Change", spreading the United Nations' 2030 Sustainable Development Goals to her school's community. She currently acts as Children Coordinator in her third Macroposada, an event held every year allowing children in vulnerable situations to receive a Christmas present.
Dalia is passionate about foreign languages and cultures and is fluent in Spanish, English and French. She enjoys her free time reading about fashion, painting, and playing the piano.