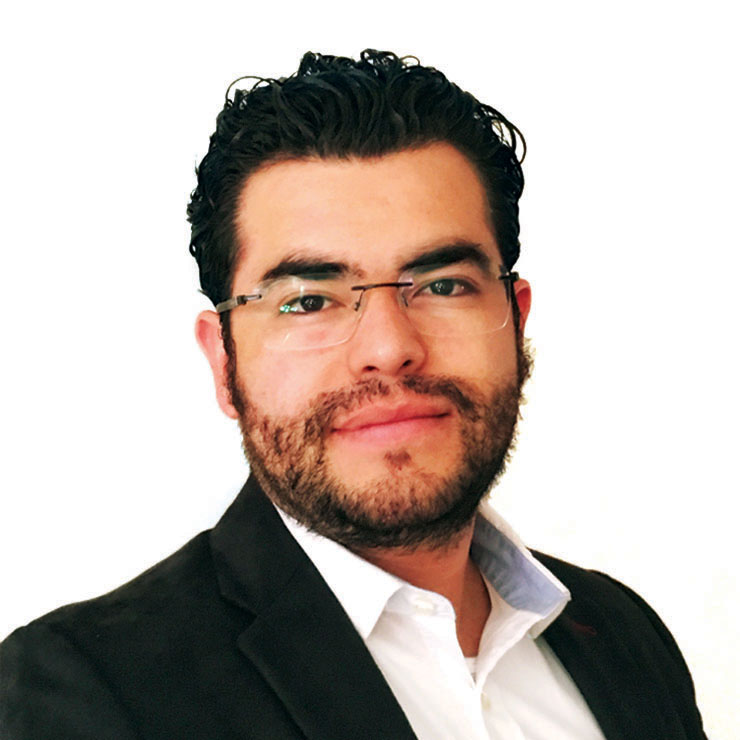 Eber is a Senior Lean/Continuous Improvement Consultant at Latam Bridge, which he joined in 2017.
Whether in the manufacturing or services industries, he focuses his efforts on improving operational efficiency. Consistently using People, Process and Performance as his starting points to identify opportunity areas in businesses, Eber designs and builds sustainable transformational change in mindsets and working methods, setting the path for international expansion.
During his over 10 years collaborating with small, medium and large companies in Mexico, the U.S.A. and Europe, Eber has carried out multiple cost reduction projects based on TPS® (Toyota Production System), implementing Coaching Practices (TGROW® International Certification), Structured Problem Solving (Kaizen/Lean Expert International Certification) and Change Management Techniques (ADKAR® International Certification). His commitment to increase efficiency, productivity and to implementing waste elimination techniques has been the leitmotif of his career.
Eber graduated as Manufacturing Industrial Engineer at the Universidad de las Americas in Puebla, on a sport Excellency scholarship, as part of the University baseball team. He is fluent in Spanish and English.
During his free time, Eber still plays baseball. He has traveled to all the Mexican states, experiencing their rich customs and patterns, and passionately spreads out his deep love for his culture.