What happened? 
Chile, Mexico and Peru in March became members of the Comprehensive and Progressive Agreement for Trans-Pacific Partnership (CPTPP). The agreement reduces tariffs between 11 countries, including Japan and Canada, which amount to 13% of the global economy. Against the backdrop of President Trump's withdrawal from the deal and doubts over the future of NAFTA, the CPTPP shows that Latin American nations still have an appetite for trade agreements.
The strong Latin American showing in the CPTPP continues a long tradition of free trade agreements (FTAs) with non-Latin American countries, as well as regional trade blocs. Inside Latin America, the largest bloc is Mercosur, whose full members Argentina, Brazil, Paraguay and Uruguay enjoy free trade and adopt common external tariffs on imports from outside the bloc. They have a combined GDP of $2.9trillion.
The region's second-largest trade group is the Pacific Alliance, which comprises of Chile, Colombia, Mexico, and Peru, and has a combined GDP of about $1.8trillion. Member countries have cut around 92% of trade tariffs. The Alliance is outward looking and aims to sign FTAs with Asia-Pacific countries. In fact, Latin American and the Caribbean ranks second globally for active tariff agreements, with more than 1,300. To name a few, Chile has a trade deal with China, the EU has a trade deal with Mexico, which was updated in April 2018, and Colombia has an agreement with the US.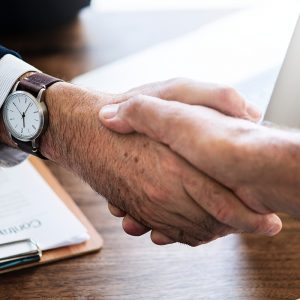 Why do they do it?
Trade deals – in theory – stimulate exports and increase the competitiveness of domestic firms. As companies are able to sell to markets without facing tariffs or quotas, exports will increase because they will be competing on a level playing field with domestic businesses. In turn, local companies will be pushed to become more efficient as they compete with international firms. This productivity boost is also be driven by cheaper inputs from FTA member countries. Meanwhile, consumers will benefit from access to higher-quality, cheaper goods.
Moreover, FTAs lead to higher levels of foreign direct investment, attracted by free access to FTA member countries. For example, Japanese car manufacturers may set up factories in Mexico because they will be able to export goods into the United States tariff-free as a result of NAFTA.    For Latin American countries historically isolated from global trade routes and suffering productivity deficits, FTAs can act as catalysts for investment and productivity gains.
Pacific Alliance – Success
The Pacific Alliance differs from most Latin American regional blocs because it was founded to seek closer ties with Pacific economies, rather than to deepen internal ties based on political ideology (unlike ALBA and UNASUR both of which are failing as Venezuela collapses). Founded in 2011, the group has successfully boosted global trade for its member countries, to $1.03trillion in 2016, from $876million in 2010.
By working as a trade bloc, all members countries get access to bilateral agreements already in place, and it becomes easier to sign FTAs with economies seeking access to the Latin American market, for example, a deal between the Alliance and Australia and New Zealand is under negotiation.
Mercosur – Failure
Mercosur was both a political and economic project when it was signed in 1991. At the time, Brazil and Argentina were in fierce political competition for regional dominance and bilateral trade was limited. The agreement was initially successful, and trade soared alongside political rapprochement. In its first ten years, trade within the bloc jumped to $40billion in 2000 from $4billion in 1990. In this period, Mercosur signed trade agreements with Bolivia, Chile, Israel and Peru, and began talks with the EU.
Problems arose after Brazil's currency devaluation in 1999 and Argentina's default in 2001 when politics got in the way of true economic integration. Unilateral actions from Brazil and Argentina damaged the group. For example, Argentina cancelled automatic licensing for hundreds of imports in 2011 and Brazil imposed anti-dumping restrictions on China in 2009. Political change in Argentina and Brazil has re-invigorated the bloc but talks with the EU and Canada for an FTA are still dragging on. Brazilian elections later this year opens the door to political uncertainty which will likely see regional integration drop down the priority list.
NAFTA – Mixed results
NAFTA was signed in 1994 between the United States, Canada and Mexico, becoming the world's largest trading bloc. Tariffs for manufactured goods were virtually abolished between member countries, but tariffs for agricultural goods were reduced more slowly. The agreement created vast contradictions in Mexico's economy as different regions adapted to tariff free trade.
On the one hand, investment flowed into high-tech manufacturing in the industrial north, leading to wage and productivity increases. On the other, the largely agrarian south was left behind – farmers could not compete with huge US farms and poverty levels rose, which forced migration from the south into northern Mexico and the US. The Woodrow Wilson Centre think tank found that 47% of rural Mexicans in the south are extremely poor, versus 12% in the north – increased competition as a result of NAFTA played a role in this.
Over twenty years after NAFTA was signed, Mexico's economy has underperformed the rest of the region's – growing at an average of just 1% from 1994 to 2017, compared to 1.4% for the rest of Latin America, while poverty levels are unchanged from 1994.
Do trade deals actually boost trade? 
The evidence is mixed here. For example, goods traded within NAFTA grew to $1.1trillion in 2016, from $191billion in 1993, an increase of 267%. Impressive, for sure – but less so when you consider that US trade with non-NAFTA countries grew 242% in the same period.
What really matters is trade compatibility, rather than trade deals – it takes a lot more than tariffs reductions to make countries start trading. For Latin America, China's appetite for raw materials has been the most important driver of trade trends, rather than any of the actual trade deals signed since the 1990s.
Take Mercosur for example. Brazil's exports to Argentina grew in the wake of the deal being signed in 1991 but fell soon after Argentina's economic collapse in 2001. Instead, the defining driver of trade for Brazil has been the rapid ascent of China as a manufacturing powerhouse. In 2009 it became Brazil's biggest trade partner and largest market for commodities, as illustrated in the figure below. It continues to buy commodities more from Brazil than any other country, according to UN data. This is all without any trade deal between the two, and even with a few trade spats thrown in.
Are trade deals good for the majority of Latin Americans?
Trade deals encourage specialisation in areas of comparative advantage. This growth model can come at a high cost when deals are signed with industrialised countries. For most Latin American countries, their advantage lies in commodities, so signing trade deals with economies that specialise in manufactured goods and services, such as the EU or China, sends more investment to the primary sector. This isn't good for long term growth, as uncontrollable raw material price swings leaves economies vulnerable to external shocks, and growth suffers as a result.
As the trade deal boom kicked off in the early 90s, a steady decline in the size of Latin America's manufacturing economy begun. This wasn't just down to trade deals – China's rise was the biggest driver of this change, as it bought up commodity to fuels its rise and flooding the global market place with cheap manufactures – but they played a part. World Bank data shows a downwards trend in the region's manufacturing sector as a percentage of GDP to just 13.72% in 2016 from an average of 24.5% in 1989.
Will Brexit Britain be able to join forces with Latin America?
In a post-Brexit world, Latin America may appear like a land of opportunity for British firms seeking new markets for their goods and services. Ironically the easiest countries to deal with would be those that already have trade deals with the EU. Most analysts believe that the UK could 'copy and paste' new bilateral agreements based on the existing ones with the EU. The idea would be for this to happen instantly so there is no break in trade after Britain leaves the EU. The key element is that because they are mirror agreements, they wouldn't need to be ratified in either country's parliaments.
That would just be to maintain the status quo. The bigger prize would be to negotiate a fresh deal with Mercosur or the Pacific Alliance. Britain's less protective trade stance mean that, in theory, these deals could be more far reaching than anything the EU has achieved in Latin America. However, would likely take a decade to negotiate and ratify. For example, talks between Mercosur and the EU have dragged on for almost two decades, and finishing this agreement would come ahead of a fresh deal with the UK.
The main challenge for UK plc is to make products and goods that Latin America wants and be successful at selling them. As it stands, Brazil is Britain's largest trade partner, but it's the destination for only 0.63% of exports. Mexico trails with 0.42%, followed by Chile with 0.15%. Meanwhile UK's top import origin is Brazil with 0.51%. A trade deal would be nice, but as China has shown, you can do good business with Latin America without one.