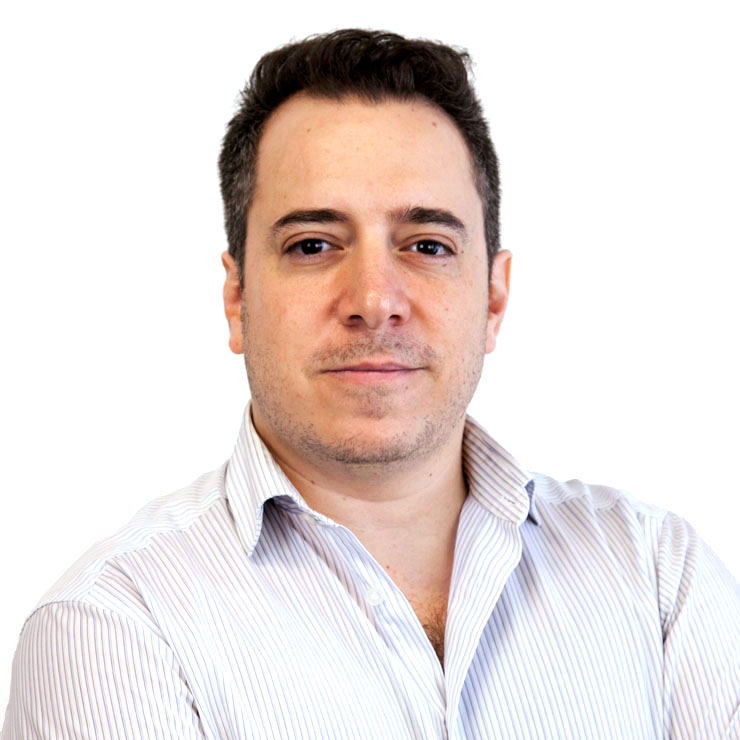 Evaristo Madero is a Senior Digital Media Consultant at Latam Bridge, which he joined in 2016.
He leads all visual content production, focusing primarily on the production and directing of corporate audiovisual campaigns through his production studio, the creation and production of online content and the management of a team of editors and external service providers.
Evaristo has carried out multiple successful missions for large corporate accounts, record labels and educational institutions from Latin America and the U.S.A.
After multiple years in various strategic planning positions within multinational corporations, he started his own media production company in 2010. Years of steady growth and a diverse client portfolio stretching Europe and the Americas led the company to expand into podcast creation and production, launching two successful series and producing many others.
Evaristo graduated with a double major, the first one in Mechanical Engineering at Instituto Tecnologico y Estudios Superiores de Monterrey and the second one in Engineering Sciences at the University of Technology Sydney. He further holds an MA in International Business from EGADE Business School, and an MA in European Business from ESCP Europe in London.
He is fluent in Spanish and in English.
He is a video gamer, an avid horror novel aficionado and, obviously, a movie buff. He has produced, directed, and judged short films in both national and international film festivals. Dog Person.